Charles "Chuck" Sundling age 69 of San Benito, Texas passed away Friday, October 16, 2015 at Valley Baptist Hospital in Harlingen.
A memorial service will be held at 2:00 p.m. Sunday, October 25, 2015 at Anderson Funeral Home, Canton, SD.  Visitation will be an hour prior to the service.
Chuck was born in Vermillion, SD on May 18, 1946, the son of Harris and Stella (Matz) Sundling.  He graduated from Canton High School, Canton, SD and the University of South Dakota, Vermillion, SD.  Chuck was curator of the Codington County Heritage Museum, Watertown, SD and taught at various high schools in South Dakota.  He married Lois Kinstad on July 26, 1986 in Salem, SD.  As a couple, they relocated to The Valley in July, 1995.
Chuck was an avid Nebraska Cornhuskers fan.  He also wrote a series of young children's books about life on the frontier.
Grateful for sharing his life are his wife, Lois; mother, Stella Sundling; sister, Julie(Kip )Crawford both of Canton, SD; daughter, Laura Cornell,and  grandchildren, Clara and Eddie of Cardiff,  California; four brother-in-laws, Wes(Judy) Kinstad of Northfield, MN; Les(Julie) Kinstad and Wayne(Connie) Kinstad) both of Sioux Falls, SD; and Ray Prince of Custer, SD; as well as nieces, nephews, cousins, friends, and former students.
Chuck was preceded in death by his father, Harris, and his sister,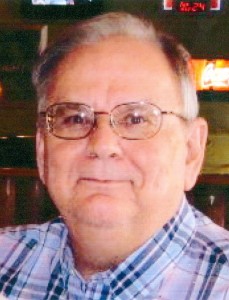 Nancy Prince.